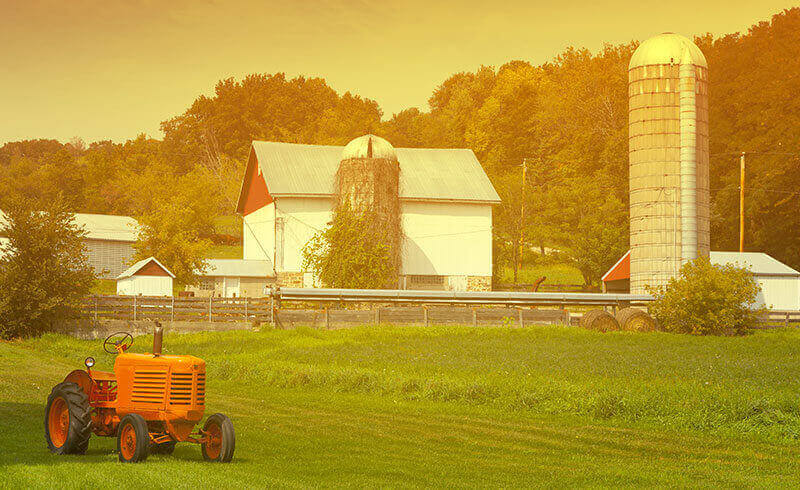 Keep Production Going
No farm or ranch is the same. With our 36+ years of experience, Leland Smith Insurance will help write a policy fit for your unique needs. We'll factor in your property, equipment, and liability to ensure you get the coverage you need at the right price. We love to see you keep producing our food and essential nutrients.
The uncertainties of climate and disease characterize cultivating a farm and owning a ranch. Whether it is a subsistent family farm or large commercial multi-cropping, we like to take the risk associated with you. Depending on the protection you seek, our policy covers areas of your most essential needs, including your residence, personal property, barns & outbuildings, farm & personal liability, and more.
Every tool serves a purpose. Our farm owner's package covers damages and financial loss to your farm operation including your home, buildings, equipment, and your liability from that operation insured farm machinery. Insure your investment with our Farm Owner's Package to protect the tools that make your farm run.
Equipment Breakdown Coverage
Identity Protection
Cab Glass Coverage – with no deductible
Newly Constructed Outbuildings – $50,000
Standing Grain – Fire & Lightning
New, Leased, Borrowed Farm Machinery – $100,000
Farm Residential Equipment Breakdown
Replacement Cost for Outbuildings and/or Personal Property
Replacement Coverage for Newer Machinery
Chemical Drift and Overspray Coverage
Loss of Income Coverage
Additional Operating Expense
Peak Season Coverage
Contract Growers and Suffocation Coverage
Business Auto
Farm Umbrella